This section describes content that has been replaced or removed from the game.
This information is kept here for historical purposes.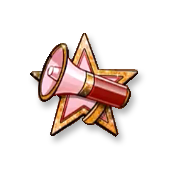 The
Events 2017
page serves as an archive page of all of the events held within the game in the year 2017.
Items displayed on this page can no longer be earned by players by earning event points or purchasing special event boxes.
Some items may still be available in throwback boxes or throwback kollections.
The events are archived per month.
December 2017
Edit
5-Star Weekend: December 1 - December 3, 2017
Star
Event Points
Gift Boxes
November 2017
Edit
VIP Black Friday Weekend: November 24 - November 26, 2017
Star
Event Points
Gift Boxes
October 2017
Edit
5-Heart #Throwback Event: October 23 - 25
Star
Throwback Gift Boxes
Starlet
Throwback Gift Boxes
Celebrate Kim's Birthday Event: October 20 - 22
Star
Starlet
Halloween Pop Up Store: October 2017
Star
Cost: 150
Starlet
Cost: 150
Cost: 150
Cost: 140
September 2017
Edit
Paris Fashion Week (VIP): September 29 - October 1, 2017
Starlet
Event Points
Gift Boxes
Star
Event Points
Gift Boxes
Show Your Style: September 25 - September 27, 2017
Starlet
Event Points
Star
Event Points
Milan Fashion Week (Professional): September 22 - September 24, 2017
Starlet
Event Points
Gift Boxes
Star
Event Points
Gift Boxes
Show Your Style: September 18 - September 20, 2017
Starlet
Event Points
Random Closet Item
Star
Event Points
Random Closet Item
Keep The Cameras Rolling: September 15 - September 17, 2017
Starlet
Event Points
Gift Boxes
Star
Event Points
Gift Boxes
5-Star #ThrowbackEvent: September 11 - September 13, 2017
Starlet
Gift Boxes
Star
Gift Boxes
Show Your Style: September 8 - September 10, 2017
Starlet
Event Points
Gift Boxes
Star
Event Points
Gift Boxes
5-Star Dating #ThrowbackEvent: September 5 - September 7, 2017
Starlet
Gift Boxes
Star
Gift Boxes
VIP Event: September 1 - September 3, 2017
Starlet
Event Points
Gift Boxes
Star
Event Points
Gift Boxes
August 2017
Edit
5-Star Parties #ThrowbackEvent: August 28 - August 30, 2017
Starlet
Gift Boxes
Star
Gift Boxes
5-Star Weekend: August 25 - August 27, 2017
Starlet
Event Points
Gift Boxes
Star
Event Points
Gift Boxes
5-Star Reality Show #ThrowbackEvent: August 21 - August 23, 2017
Starlet
Gift Boxes
Star
Gift Boxes
Party Weekend: August 18 - August 20, 2017
Starlet
Event Points
Gift Boxes
Star
Event Points
Gift Boxes
5-Star #ThrowbackEvent: August 14 - August 16, 2017
Starlet
Gift Boxes
Star
Gift Boxes
VIP Event: August 11 - August 13, 2017
Starlet
Event Points
Gift Boxes
Star
Event Points
Gift Boxes
Show Your Style: August 7 - August 9, 2017
Starlet
Event Points
Star
Event Points
Keep The Cameras Rolling: August 4 - August 7, 2017
Starlet
Event Points
Gift Boxes
Star
Event Points
Gift Boxes
July 2017
Edit
5-Star #ThrowbackEvent: July 31 - August 2, 2017
Starlet
Gift Boxes
Star
Gift Boxes
5-Star Weekend: July 28 - July 30, 2017
Starlet
Event Points
Gift Boxes
Star
Event Points
Gift Boxes
5-Star Dating #ThrowbackEvent: July 24 - July 27, 2017
Starlet
Gift Boxes
Star
Gift Boxes
Party Weekend: July 21 - July 23, 2017
Starlet
Event Points
Gift Boxes
Star
Event Points
Gift Boxes
5-Star #ThrowbackEvent: July 18 - July 20, 2017
Starlet
Gift Boxes
Star
Gift Boxes
VIP Event: July 14 - July 16, 2017
Starlet
Event Points
Gift Boxes
Star
Event Points
Gift Boxes
Show Your Style: July 11 - July 13, 2017
Starlet
Event Points
Star
Event Points
Love Is In The Air: July 7 - July 11, 2017
Starlet
Event Points
Gift Boxes
Star
Event Points
Gift Boxes
5-Star Reality Show #ThrowbackEvent: July 5 - July 7, 2017
Starlet
Gift Boxes
Star
Gift Boxes
Happy 4th of July: June 30 - July 4, 2017
Starlet
Event Points
Gift Boxes
Star
Event Points
Gift Boxes
June 2017
Edit
VIP #ThrowbackEvent: June 27 - June 29, 2017
Starlet
Gift Boxes
Star
Gift Boxes
3-Year Kimiversary Event: June 23 - June 25, 2018
Starlet
Event Points
Gift Boxes
Pop-Up Shop Outfits
Star
Event Points
Gift Boxes
Pop-Up Shop Outfits
5-Star Reality Show #ThrowbackEvent: June 20 - June 22, 2017
Starlet
Gift Boxes
Star
Gift Boxes
Wild Party Weekend (Parties): June 16 - June 18, 2017
Starlet
Event Points
Gift Boxes
Star
Event Points
Gift Boxes
5-Star #ThrowbackEvent: June 13 - June 15, 2017
Starlet
Gift Boxes
Star
Gift Boxes
VIP Weekend: June 9 - June 11, 2017
Starlet
Event Points
Gift Boxes
Star
Event Points
Gift Boxes
5-Heart #ThrowbackEvent: June 6 - June 8, 2017
Starlet
Gift Boxes
Star
Gift Boxes
Show Your Style: June 2 - June 4, 2017
Starlet
Event Points
Gift Boxes
Star
Event Points
Gift Boxes
5-Star Parties #ThrowbackEvent: May 31 - June 2, 2017
Starlet
Gift Boxes
Star
Gift Boxes
5-Star Weekend: May 26 - May 29, 2017
Starlet
Event Points
Gift Boxes
Star
Event Points
Gift Boxes
5-Star Reality Show #ThrowbackEvent: May 23 - May 25, 2017
Starlet
Gift Boxes
Star
Gift Boxes
Cannes Cinema Rewards (VIP Event): May 19 - May 21, 2017
Starlet
Event Points
Gift Boxes
Star
Event Points
Gift Boxes
5-Star Parties #ThrowbackEvent: May 15 - May 17, 2017
Starlet
Gift Boxes
Star
Gift Boxes
Keep The Cameras Rolling: May 12 - May 14, 2017
Starlet
Event Points
Gift Boxes
Star
Event Points
Gift Boxes
5-Star #ThrowbackEvent: May 8 - May 10, 2017
Starlet
Gift Boxes
Star
Gift Boxes
Party Weekend: May 5 - May 7, 2017
Starlet
Event Points
Gift Boxes
Star
Event Points
Gift Boxes
Show Your Style: May 2 - May 4, 2017
Starlet
Gift Boxes
Star
Gift Boxes
April 2017
Edit
5-Star Weekend: April 28 - April 30, 2017
Starlet
Event Points
Gift Boxes
Star
Event Points
Gift Boxes
5-Heart #ThrowbackEvent: April 24 - April 26, 2017
Starlet
Gift Boxes
Star
Gift Boxes
VIP Event: April 21 - April 23, 2017
Starlet
Event Points
Gift Boxes
Star
Event Points
Gift Boxes
5-Star Parties #ThrowbackEvent: April 17 - April 19, 2017
Starlet
Gift Boxes
Star
Gift Boxes
Party Weekend: April 14 - April 16, 2017
Starlet
Event Points
Gift Boxes
Star
Event Points
Gift Boxes
5-Star #ThrowbackEvent: April 10 - April 12, 2017
Starlet
Gift Boxes
Star
Gift Boxes
Party Weekend: April 7 - April 9, 2017
Starlet
Event Points
Gift Boxes
Star
Event Points
Gift Boxes
VIP #ThrowbackEvent: April 4 - April 6, 2017
Starlet
Gift Boxes
Star
Gift Boxes
March 2017
Edit
Next Gen Graphics (April Fools): March 31 - April 2, 2017
Starlet
Event Points
Gift Boxes
Star
Event Points
Gift Boxes
5-Star Reality Show #ThrowbackEvent: March 27 - March 29, 2017
Starlet
Gift Boxes
Star
Gift Boxes
VIP Event: March 24 - March 26, 2017
Starlet
Event Points
Gift Boxes
Star
Event Points
Gift Boxes
5-Heart #ThrowbackEvent: March 20 - March 22, 2017
Starlet
Gift Boxes
Star
Gift Boxes
Lucky Shamrock: March 17 - March 19, 2017
Starlet
Event Points
Gift Boxes
Star
Event Points
Gift Boxes
5-Star #ThrowbackEvent: March 13 - March 15, 2017
Starlet
Gift Boxes
Star
Gift Boxes
Love Is In The Air: March 10 - March 12, 2017
Starlet
Event Points
Gift Boxes
Star
Event Points
Gift Boxes
5-Star #ThrowbackEvent: March 6 - March 8, 2017
Starlet
Gift Boxes
Star
Gift Boxes
5-Star Weekend: March 3 - March 5, 2017
Starlet
Event Points
Gift Boxes
Star
Event Points
Gift Boxes
February 2017
Edit
5-Heart #ThrowbackEvent: February 28 - March 2, 2017
Starlet
Gift Boxes
Star
Gift Boxes
VIP Event: February 24 - February 26, 2017
Starlet
Event Points
Gift Boxes
Star
Event Points
Gift Boxes
5-Star #ThrowbackEvent: February 21 - February 23, 2017
Starlet
Gift Boxes
Star
Gift Boxes
Fashion Week: February 17 - February 19, 2017
Starlet
Event Points
Gift Boxes
Star
Event Points
Gift Boxes
5-Heart #ThrowbackEvent: February 14 - February 16, 2017
Starlet
Gift Boxes
Star
Gift Boxes
Valentine's Day: February 14, 2017
Starlet
Star
Spread The Love: February 10 - February 12, 2017
Starlet
Event Points
Gift Boxes
Star
Event Points
Gift Boxes
5-Star #ThrowbackEvent: February 7 - February 9, 2017
Starlet
Gift Boxes
Star
Gift Boxes
Keep The Cameras Rolling: February 3 - February 5, 2017
Starlet
Event Points
Gift Boxes
Star
Event Points