Energy is what is used to perform any actions. You only get a limited amount at a time, and your energy meter gets fuller as you level up. The energy level cap can also be increased by reaching various VIP levels. You are also able to gain more energy over your limit if you receive energy from a source other than regeneration time.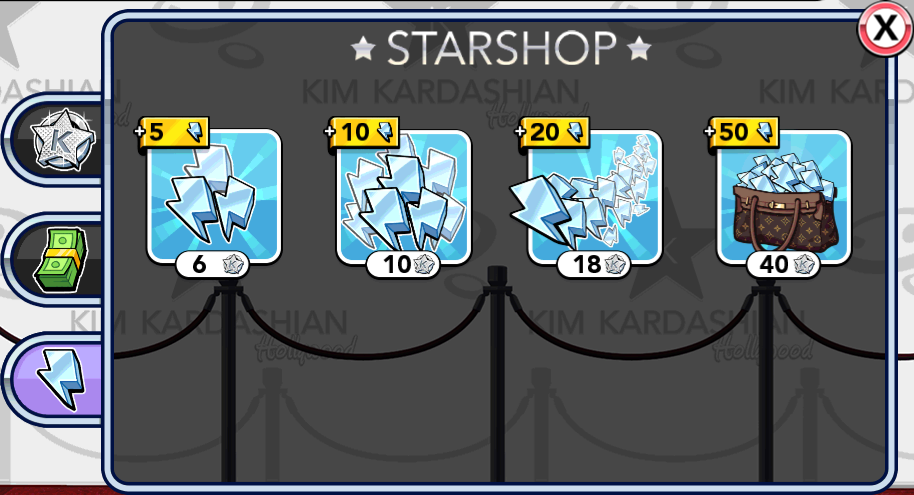 Acquiring Energy
Wait for your energy to regenerate
Tap on your married partner
Tap on pets
Tap on random objects in the street
Buy energy with stars from from the Starshop
Watch videos for 1 free energy
Tap on rewards from actions to shorten energy regeneration time. One reward cuts 5 seconds.
Energy Level Caps
| Level | Energy |
| --- | --- |
| 1 | 15 |
| 2 | 16 |
| 3 | 17 |
| 4 | 18 |
| 5 | 19 |
| 6 | 20 |
| 7 | 21 |
| 8 | 22 |
| 9 | 23 |
| 10 | 24 |
| 11 | 25 |
| 12 | 26 |
| 13 | 27 |
| 14 | 28 |
| 15 | 29 |
| 16 | 30 |
| 17 | 31 |
| 18 | 32 |
| 19 | 33 |
| 20+ | 34 |